Bounty of One (prototype)
Controls
Your character shoots automatically the closest enemy when you don't move.
Controller :
Compatible controllers are Xbox and PS. (We don't support switch controllers yet)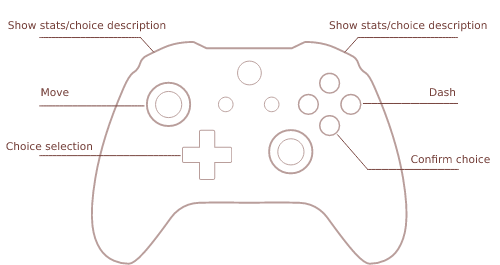 Keyboard :
Move : ArrowKey/WASD/ZQSD
Confirm choice : Enter
Dash : Space
ShowStats / Description : Tab/Shift

---
Far, far away, in the most recluded region of the west roam the heroes of the kingdom. Fallen from grace a long time ago, they are now hunted down and struggle to survive. Can they attone for their crimes or will they have to become the monster everyone seems to believe they are?

In this western/fantasy Roguelite/Survival game, play as one of the fallen legends.

Fight hordes of bounty hunters!
They are here for your head, don't let them have it!


Get stronger!
Level up and improve your stats according to your style!


Improve your arsenal!
Choose weapons from the various chests and change the way you play!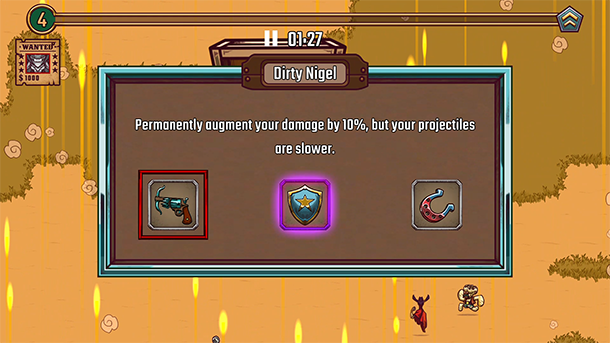 Play with friends!
Cooperate to improve as a whole or fight for the best loots!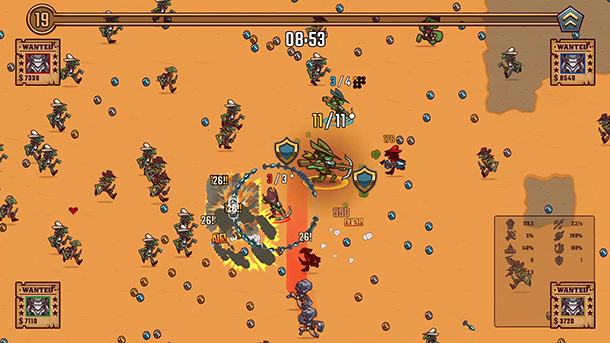 They can't put shackles on you if you become unstoppable!

If you are interested by our game, you can wishlist it here on Steam :
https://store.steampowered.com/app/1968730/Bounty_of_One/

You can also join our discord to discuss with other "Bounty of One" enthousiasts, here is the link:
Download
Download
BountyOfOne_PC_02b.zip.zip
49 MB